Well here we are at the end of the first week of 2011. We, as many people, have our New Year's resolutions (or goals as I prefer to call it). I think goal sounds much more like something that is achievable by following a set plan, whereas resolution (to me) is something I might want to work towards without much intention.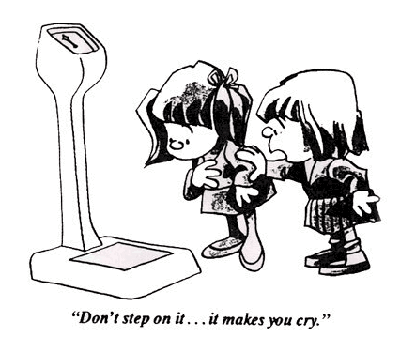 Husband and I have set a goal to lose weight (
okay, now who hasn't done that
), but our goal does have a plan attached. My plan is to lose 35 pounds by December 1, 2011 and I have carefully set out how I will achieve this loss. I have a written plan, and also a journal in which to make myself track progress and be accountable everyday. Now that I have put that out there publically, I guess I had
better
achieve this goal!
Do you have any goals with set written plans for 2011? If not, you may want to write them down...
Harvard University conducted a study in the 1950's to see how many students had taken the time to set goals. While virtually all of the them stated they had set goals, when the question was asked how many had written down the goals the percentage dropped significantly. In fact, only 3% of the group surveyed had actually put their goals to paper.
Fast-forward 30 years later...the same group was surveyed. Guess what? The 3% who had written down their goals were worth more (financially) than the other 97% combined.
Husband likes to drink sugar in his coffee and to have it on his cereal. He already cut out drinking the 'evil' sugar laden soda pop and cut down on the sugar in his coffee late last year and managed to drop 12 pounds (
Cheers and clapping
). I have purchased a natural sugar substitute for him in the form of Stevia to help him along the way and to make his coffee more enjoyable.
Stevia is a plant grown in western North American and into South America, and is related to the sunflower family. The extract is taken from the sweet leaves and is up to 300 times sweeter than sugar. The availability varies from country to country, and I found that my local health food store has carried it for an number of years. In Canada it is considered as a dietary supplement.
The other day I also saw it in my local grocery store with the natural food products. It came in either liquid or powder form. I decided to purchase the powdered form, and did some cost comparison before finally buying stevia in a canister shaker which cost approx $12.00 for 112g. There was also a box of stevia for just under $12.00 which I originally looked at. Upon closer inspection I found it contained small individual packages of stevia and the entire weight was only 28g! Obviously the cost was for the extra packaging and not for the actual stevia itself.