Wednesday, May 23, 2007
Thursday, March 29, 2007
On the weekend we began moving some of the big equipment away from the business. The fuel shed for the Bobcat we manouvered onto a trailer and brought it out to the property where we will be building our new house. The move went great until the ground on the driveway gave way and the truck dropped about a meter (3 feet). We spend the next five hours trying to get it out of the hole, but eventually had to call a tow truck to lift it up and move the truck forward enough so that the both sets of wheel could straddle the hole. Luckily, I had driven out separately and had my car. I drove home and grabbed the chainsaw so that we could cut logs to fill the hole and eventually drive out.
Apparantly, the neighbour beside us dug a water line through our property and it was never backfilled properly. Water had been running underground creating a hole with a 30cm (12 inch) dirt 'bridge'. The ground
looked
solid, but of course was not able to handle the weight of the truck. Needless to say, Husband was absolutely livid!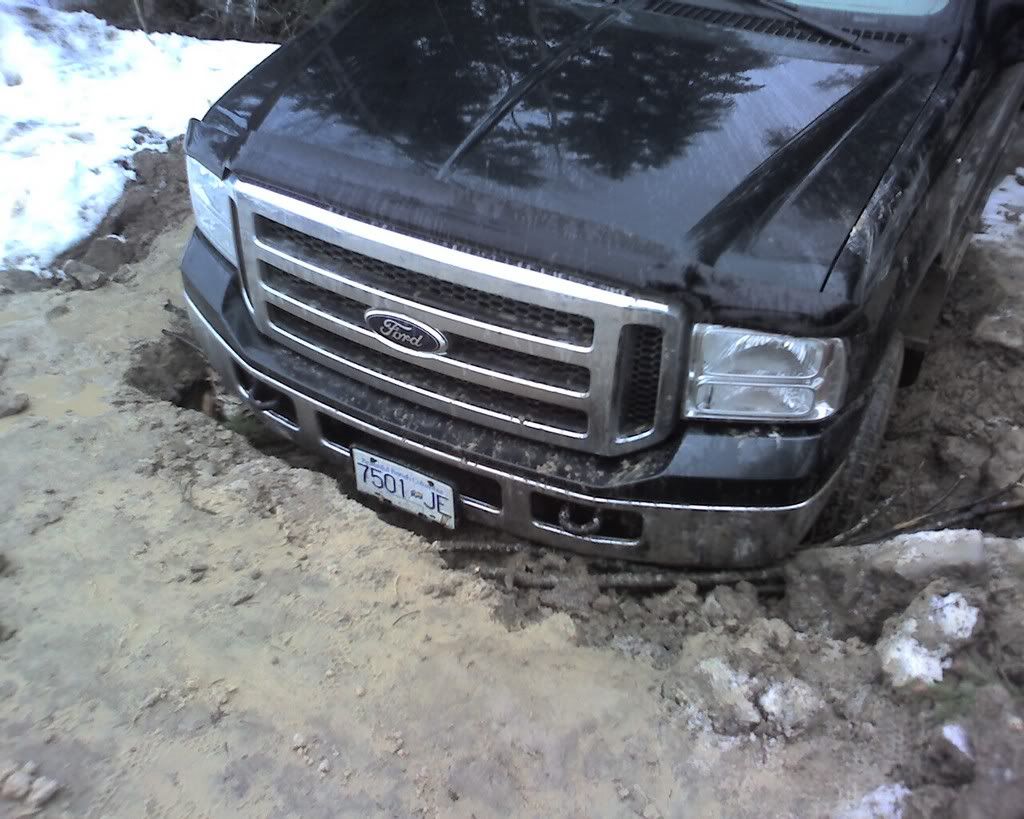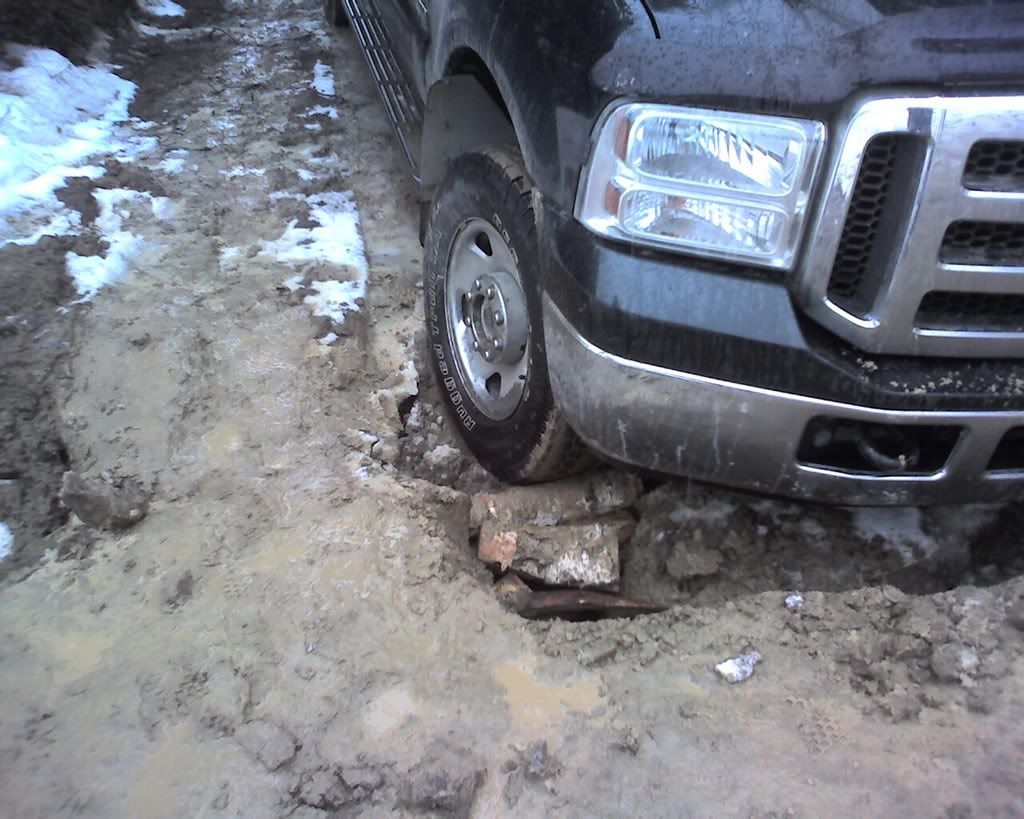 Posted by

Carpe Diem
at 9:22 AM
0 comments
Monday, March 12, 2007
Saturday, February 10, 2007
Sunday, February 4, 2007
Thursday, February 1, 2007