Last day of the pigs. They had their "appointment" today.


The geese don't mind the snow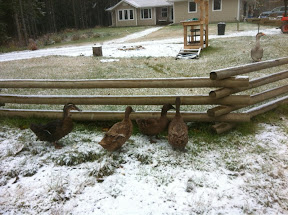 The new flock of ducks. The mallard is on the far left.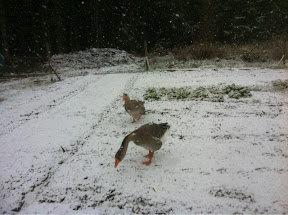 The geese decided that the fences are down and they are allowed in the garden.
Quickly harvesting the leeks. Also picked the kale, carrots and parsnips.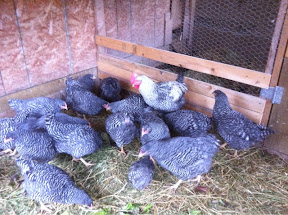 The Plymouth Barred Rocks in their new pen